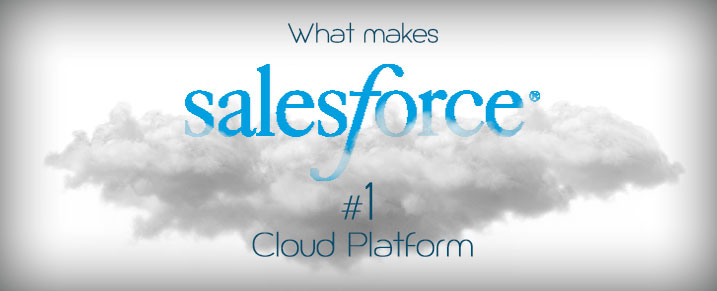 Salesforce is one of the most popular customer relationship management (CRM) platforms available today, and for good reason. With its powerful features and customization options, Salesforce stands out as a leader in the CRM market.
One of the key advantages of Salesforce is its customization capabilities. The platform offers a wide range of customization options, including custom objects, fields, and formulas, allowing businesses to tailor the platform to their specific needs. This means that businesses can create custom data fields and custom objects, as well as create custom formulas and calculations that can be used to analyze data in a way that is specific to their business. This level of customization allows businesses to get the most out of the platform and ensures that it is a perfect fit for their business.
Another advantage of Salesforce is the Salesforce ecosystem. With a wide range of third-party apps and services available, businesses can easily add new functionality to the platform and extend its capabilities. This includes apps for marketing automation, analytics, and more, giving businesses the ability to create a fully integrated and automated workflow. This can save businesses a lot of time and money and allows them to streamline their processes, making them more efficient and effective.
Furthermore, Salesforce is cloud-based, which means that it can be accessed from anywhere, at any time, and it can easily scale with the growth of a business. This makes it an ideal solution for businesses of all sizes, from small startups to large enterprises. This also allows businesses to have access to the latest features and updates without needing to worry about software installation and maintenance.
Compared to its competitors, Salesforce offers a more comprehensive and customizable solution. Salesforce is constantly updating its platform with new features and functionalities and also offers a wide range of industry-specific solutions. This means that businesses in different industries can have access to solutions that are tailored to their specific needs, making them a perfect fit for them. Additionally, Salesforce has a large community of developers constantly pushing the limits of the platform, allowing businesses to access a wide range of integrations and add-ons that can enhance the functionality of the platform.
Salesforce is also user-friendly, the platform has a more intuitive interface, making it easy to use, even for those without technical expertise. This makes it easy for businesses to train their employees on how to use the platform, which can save them a lot of time and money in the long run.
In conclusion, Salesforce is a powerful and flexible CRM platform that offers a wide range of features and customization options, making it a great choice for businesses looking to improve their customer engagement and management. Its cloud-based infrastructure, integrations, and the Salesforce ecosystem make it stand out among other competitors in the market. With its flexibility and scalability, it's perfect for businesses of all sizes and industries, making it an all-around perfect solution for your business.